W14: a deeper look to the details
We already provided an overview of the collaboration between Wärtsilä and Liebherr in the development of the W14 marine engine. This part of the interview will be dedicated to go deeper and analyze all the details that are inside this engine that will be available in 12- and 16-cylinder configurations based on the D96 engine series. Building […]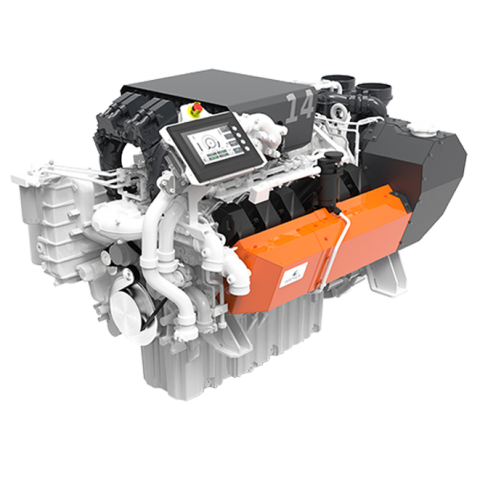 We already provided an overview of the collaboration between Wärtsilä and Liebherr in the development of the W14 marine engine. This part of the interview will be dedicated to go deeper and analyze all the details that are inside this engine that will be available in 12- and 16-cylinder configurations based on the D96 engine series.
Building on a solid base engine design, Liebherr implemented the maritime features and details into the product. Wärtsilä with its long-term experience in the maritime markets is the perfect partner to make this marinization project efficient and quick.
THE FIRST PART OF THE INTERVIEW ON THE W14
Can you explain to us how you have pursued the following three objectives: reduction of space, weight and management costs?
Reduction of space and weight has been possible due to a particular focus on these points upon design by taking into consideration modern engine design concepts.
The modular engine family design and a huge number of common parts for other applications allow us to benefit from economies of scale. In addition to that, the complexity in procurement and production is reduced and – not to forget – on the customer service side the equality of parts integrated into the 12V and 16V engines are beneficial to customers having both of these engines on their ships.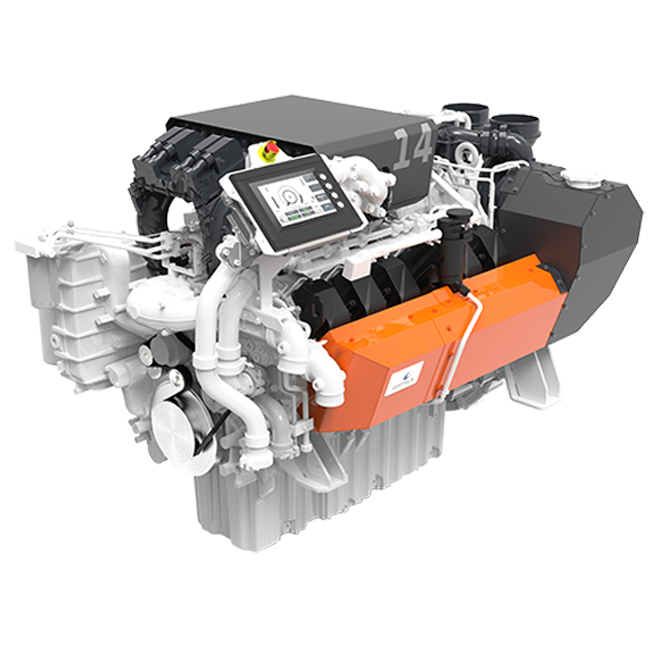 Does Liebherr supply other components that can be matched with the engine?
Products as Liebherr electric machines, energy storage or drive systems have been proven in maritime applications, as well. In cooperation with Wärtsilä, we initially focus on the engine and explore further opportunities, e.g. for drive systems, energy storage or electric machines as a further step.
Can you give us more details about the hybrid package?
Wärtsilä introduced HYTug 40 design and concept to the market last year. A smaller version of the HYTug is designed for shallow draft operation. This evolution features two Wärtsilä 14 engines along with a hybrid propulsion solution, which deliver various flexible operating settings, including a zero-emissions mode.
Indeed, the HYTug 40 is characterised by low maintenance and operating costs, in full compliance with global environmental regulations. When fitted with a Wärtsilä NOx reduction system (NOR), it also comfortably meets IMO Tier III requirements.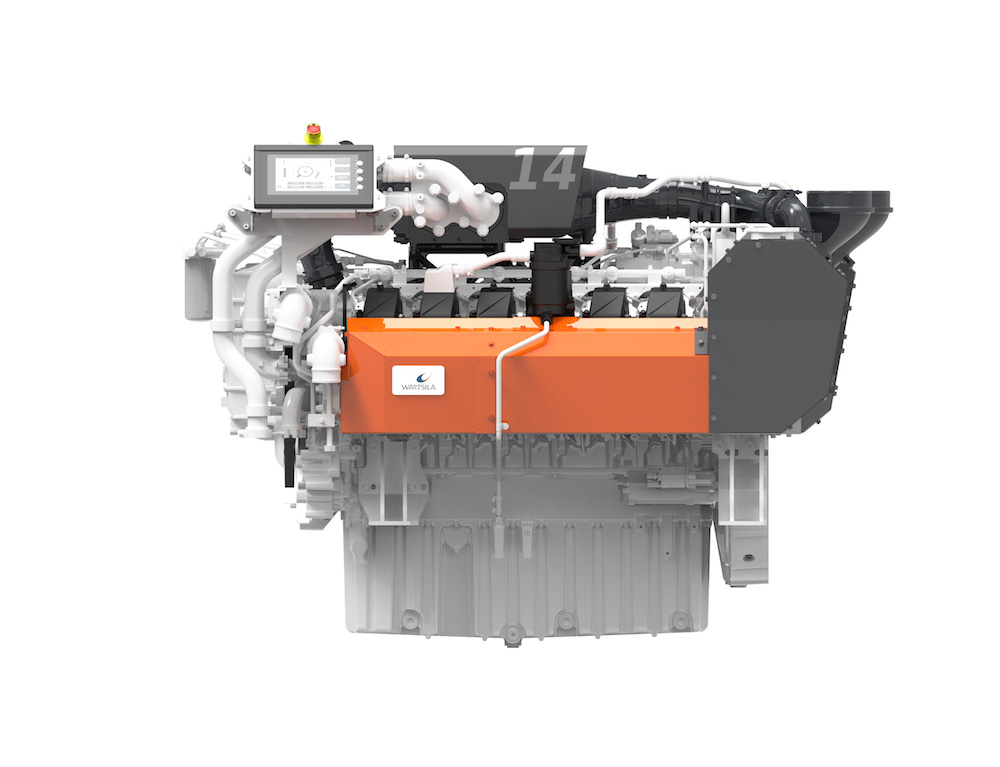 What about noise reduction technologies?
IMO sets the limitations for maximum noise in an engine room, the fact that every engine maker and ship designer must take into consideration. For exhaust gas noise reduction, Wärtsilä can offer exhaust gas silencer based on customer requirements.