Perkins hybrid engines. Our interview to Ajay Prasher, Part 2
Perkins hybrid engines Here we continue the journey started in the latest weeks with the first part of the interview with Ajay Prasher, Perkins Product Marketing Manager about Perkins hybrid engines idea. Let's start with the advantages of the solutions developed and proposed by the Peterborough-based company. What are the benefits of your 3 hybrid […]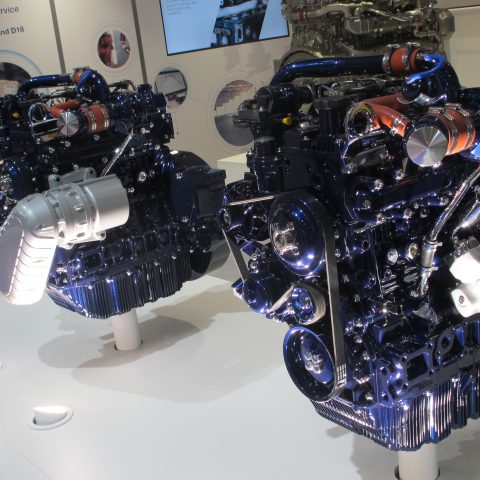 Perkins hybrid engines
Here we continue the journey started in the latest weeks with the first part of the interview with Ajay Prasher, Perkins Product Marketing Manager about Perkins hybrid engines idea. Let's start with the advantages of the solutions developed and proposed by the Peterborough-based company.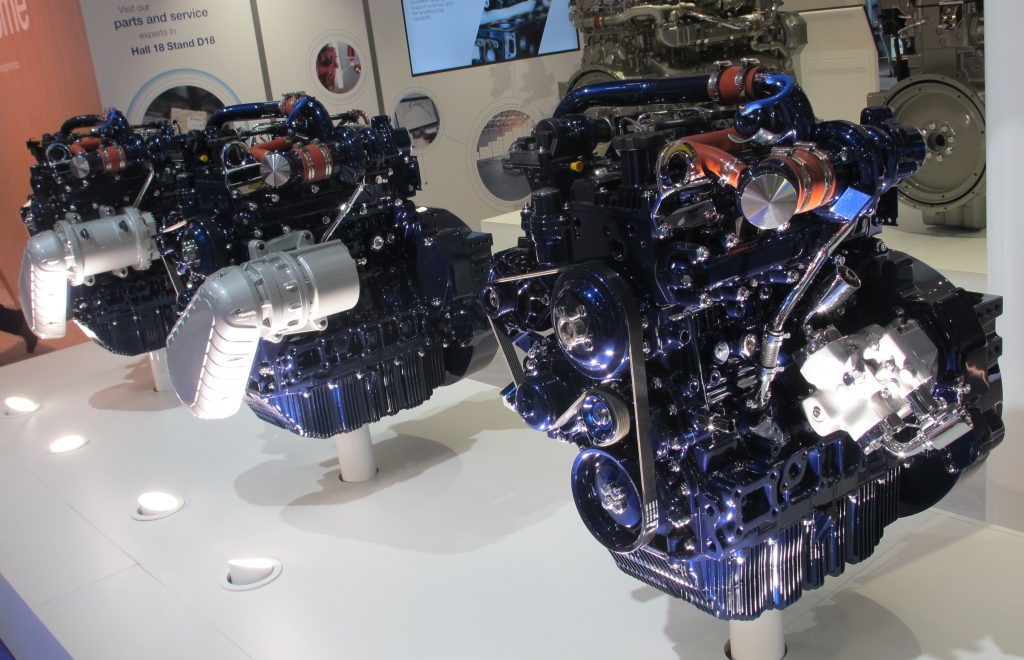 What are the benefits of your 3 hybrid systems proposed (hybrid-electric, hybrid-mechanic and hybrid-hydraulic) compared to traditional hybrids?
The majority of hybrids require the OEMs to add the energy recovery technology to the machine, where energy is recovered and boosted back into the machine's transmissions. Perkins hybrid technologies help remove the burden upon the OEM, where all energy recovery, storage and return occurs within the engine system. For OEMs who are looking for significant benefits in fuel consumption and downsizing opportunities, Perkins simple plug and play hybrid technology helps reduce engineering complexity, time and resources.
 WHERE IT ALL BEGAN: THE FOCUS ON HYBRID AT BAUMA
What are the most suitable uses for the electric hybrid?
The electric hybrid stores the recovered energy in the form of a battery current. The nature of the battery ensures that energy can be stored sustainably and released over a pro-longed period. Products in scope would include generator sets, telehandlers or dumpers where they have predictable duty cycles or have long periods at low idle.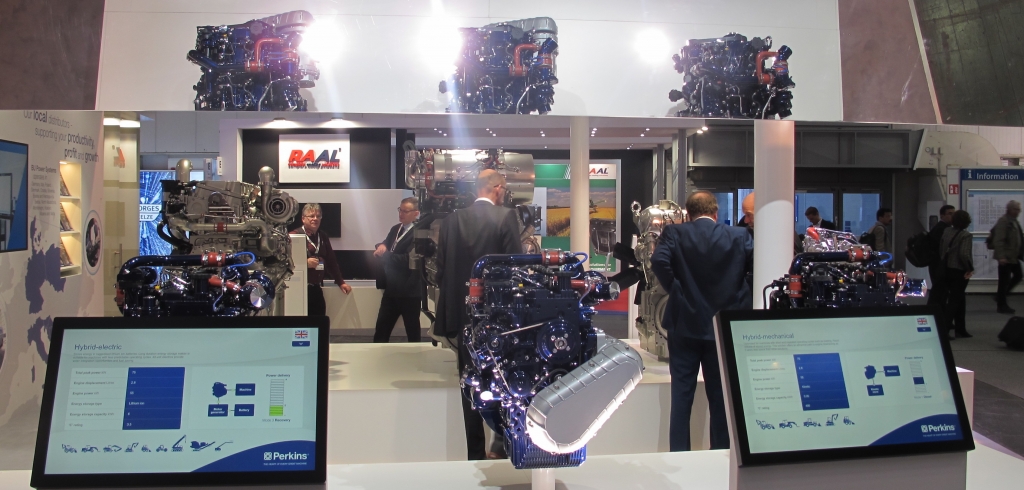 How do you achieve maximum energy recovery through the alternator/generator system?
As part of the hybrid system optimisation, the energy management technology is required to ensure the engine operates in a narrow engine speed band to deliver the lowest fuel consumption, as the engine speed increases beyond the target engine speed, the hybrid controller recovers the excess energy and as the speed drops under the target engine speed, the hybrid controller returns energy back to the engine. Through data analysis, Perkins can ensure the optimum system is used.
The third and last part of our interview will be published soon on Diesel International.