Eleven MAN two-stroke engines for eleven vessels
MAN won an order for eleven of its two-stroke engines Singapore-based Eastern Pacific Shipping has exercised an option connected with an order for five 15,000-teu boxships placed in November 2017, and requested another six vessels: all eleven engines involved in the order will be powered by MAN B&W two-stroke engines. MAN Energy Solutions reported that […]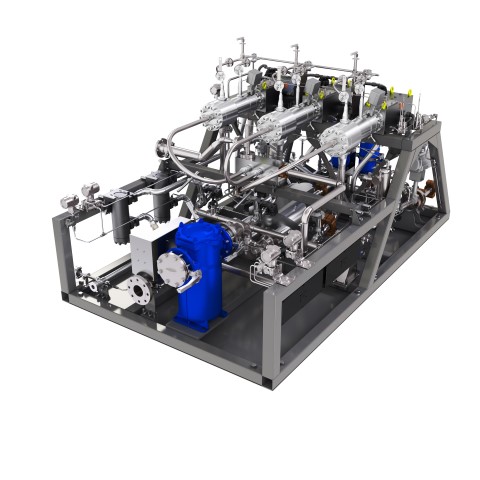 MAN won an order for eleven of its two-stroke engines
Singapore-based Eastern Pacific Shipping has exercised an option connected with an order for five 15,000-teu boxships placed in November 2017, and requested another six vessels: all eleven engines involved in the order will be powered by MAN B&W two-stroke engines.
MAN Energy Solutions reported that the first five engines will be conventional MAN B&W 11G90ME-C units equipped with scrubbers that are due for delivery between 2019 and 2020. The additional six units will be built as MAN B&W 11G90ME-GI dual-fuel configurations operating on LNG with delivery dates scheduled between 2020 and 2022. Moreover, Hyundai Samho Heavy Industries (HSHI) will construct each of the eleven neo-Panamax boxships.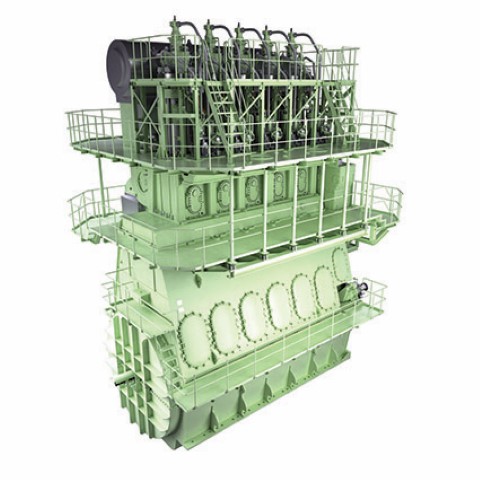 Bjarne Foldager, Senior Vice President, Head of Two-Stroke Business at MAN Energy Solutions, said: «We're very happy about this significant order within such a key segment and in the face of stiff competition. We currently have 55 ME-GI engines in service that have logged over 265,000 running hours. As a result, the ME-GI engine has become an industry standard. I thank Eastern Pacific for placing its trust in our technology».
MAN AND THE TCT TURBOCHARGER SERIES
New pump vaporizer for the two-stroke engines
Each of the six ME-GI engines will feature MAN Energy Solutions' new pump vaporizer unit (PVU). It is a low-cost pump unit for the supply of LNG to the ME-GI engines. Bjarne Foldager added: «We're also very happy that Eastern Pacific has chosen our new pump vaporizer unit. It makes the fuel gas-supply system installation significantly more compact. Apart from the reduced cost and weight, ordering both PVU and engine from the same designer provides many other advantages, including easier integration and straightforward installation».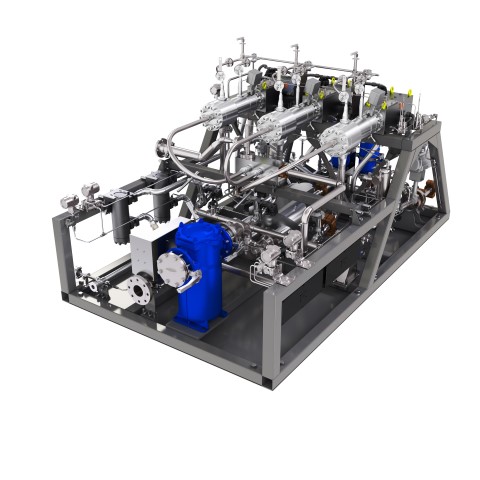 MAN Energy Solutions stated that it now has over 200 ME-GI units on its order books or already in service. Adding that the engine is now a mature technology. The company also stated that it has confirmed over 250 sales within its entire portfolio of dual-fuel engines. All running on LNG or other, clean fuels such as LPG and methanol.
About the PVU
MAN Energy Solutions has developed the PVU as a standardised, compact, high-quality pump unit for the supply of LNG to MAN B&W two-stroke ME-GI engines.
The PVU is designed to pressurise and vaporise the required fuel to the pressure and temperature required by the ME-GI engine. The gas pressure is under control by a regulatory system of hydraulic flow to the pump. The separate control of the three pump heads provides full redundancy. There is also a control system with a high degree of integration with the ME-GI engine.
MAN AND THE FIRST MEGA-CONTAINER VESSEL RETROFIT TO LNG
The Maritime Energy Transition
MAN Energy Solutions believes that it is time for what it calls a 'Maritime Energy Transition'. In particular, the aim is to find clean, decarbonised solutions for seaborne trade and transportation. Essentially, it is the company's call to action to reduce emissions and establish natural gases as the fuels of choice. It also strongly promotes a global "turn to gas", driven by the IMO, and a common approach by the shipping industry and politics to invest in infrastructure development and retrofits.