Kubota at Conexpo 2020
Kubota at Conexpo 2020. Three years have passed since the launch of V5009. An unusual move, by Japanese standards of confidentiality: a launch that anticipates serial production by three years. That presentation was preparatory to the award ceremony as Diesel of the year 2019. KUBOTA V5009 IS THE DIESEL OF THE YEAR 2019 Kubota at […]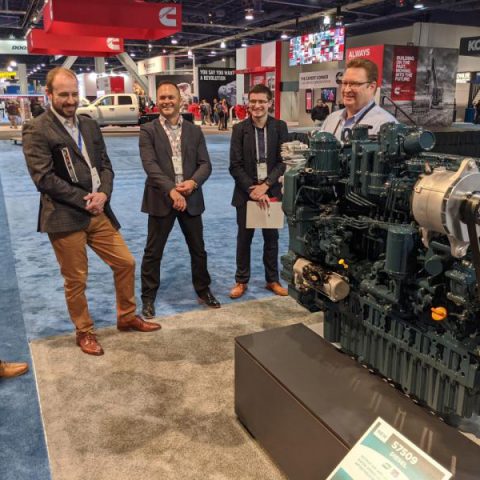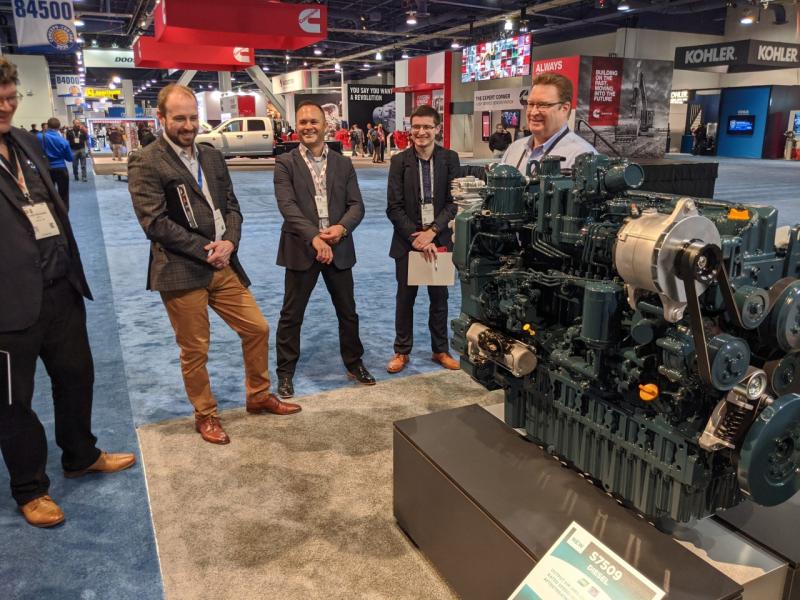 Kubota at Conexpo 2020. Three years have passed since the launch of V5009. An unusual move, by Japanese standards of confidentiality: a launch that anticipates serial production by three years. That presentation was preparatory to the award ceremony as Diesel of the year 2019.
KUBOTA V5009 IS THE DIESEL OF THE YEAR 2019
Kubota at Conexpo 2020: it's time to think 'Big'. The S7509
Now it's time for S7509, 6 cylinder in-line Diesel engine, 1.25 liters single cylinder displacement. It's a 7.5 liter engine with 225 kW (300 HP) top rating. Covid19 has prevented us from leaving for Las Vegas, but it doesn't keep us from doing our job: making you witnesses of current events. We report what we have received from Nevada, waiting to give you an in-depth interview with the Kubota management. «Kubota integrates state-of-the-art design to produce high performance and durability in all of our engines and the S7509 will be no exception,» Tomokazu Matsushita, President of Kubota Engine America said.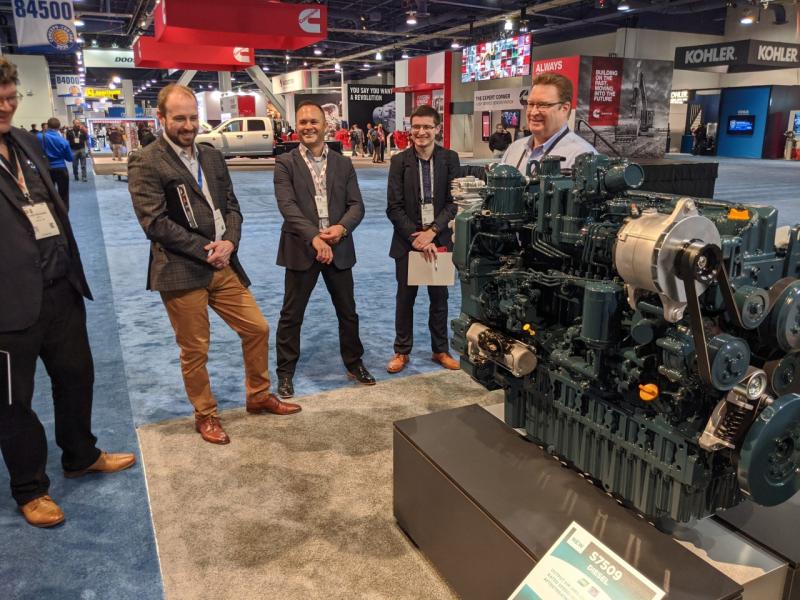 «The S7509 will further expand the 09 series and Kubota's goal is to become the number one supplier of engines up to 300 HP.» Kubota at Conexpo 2020 raised the bar to became a full supplier for AG and CE OEM's. The S7509 provides 100% power take-off at the flywheel and fan side, as well as selection of flywheel housing and flywheel for OEM coupling. The exhaust side auxiliary PTO takes up to two hydraulic pumps in addition to the intake side PTO. The engine also features a one-side easy maintenance and automatic belt tensioner. Mass production of the S7509 will begin in 2023.
Let's enjoy the mycro-hybrid
Instead, the appearance of a micro-hybrid was in the air. After its shy appearance at Intermat 2018, at Bauma last year, appeared in the driveline of a forklift prototype: in this configuration, the D1803-CR-T went from 2.43 litres to 1.82 litres. The peripheral key components, such as DC-DC converter and 48V lithium ion battery have also been enhanced. About micr-hybrid Matsushita said: «Kubota's Micro-Hybrid System allows for engine downsizing yet maintaining performance, productivity and efficiency. The enhancement of the lineup will provide benefits to more OEM customers and equipment users».
KUBOTA @BAUMA 2019: MICRO-HYBRID AND SO ON
And the App…
In addition to all the new engine products, Kubota Engine America is also launching its service mobile application at ConExpo 2020. The app can connect users to an engine service dealer, while also providing product registration and a knowledge center with resources on maintenance schedules, operation manuals and warranty information.