Meritor planetary axles and brake solutions at Bauma
Meritor showcased its full line of planetary axles for material handling applications at Bauma 2019 Meritor launched a full line of material handling axles for forklifts from 5-ton to more than 36-ton capacity and showcased an electrified axle within this portfolio under the Meritor Blue Horizon advanced technology brand at Bauma 2019 in Munich. The new […]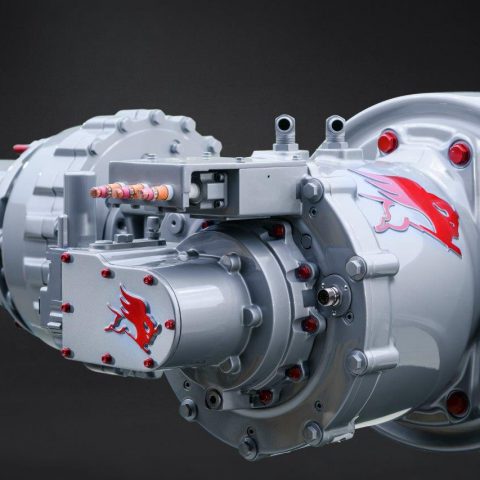 Meritor showcased its full line of planetary axles for material handling applications at Bauma 2019
Meritor launched a full line of material handling axles for forklifts from 5-ton to more than 36-ton capacity and showcased an electrified axle within this portfolio under the Meritor Blue Horizon advanced technology brand at Bauma 2019 in Munich.
The new planetary axles are designed and engineered based on the proven architecture and performance of Meritor's current MORTM series of axles. The addition of an electrified carrier is an emissions-free, fully battery-electric propulsion option that further enhances the Meritor Blue Horizon product portfolio, centered on solutions offering connectivity, efficiency and electrification.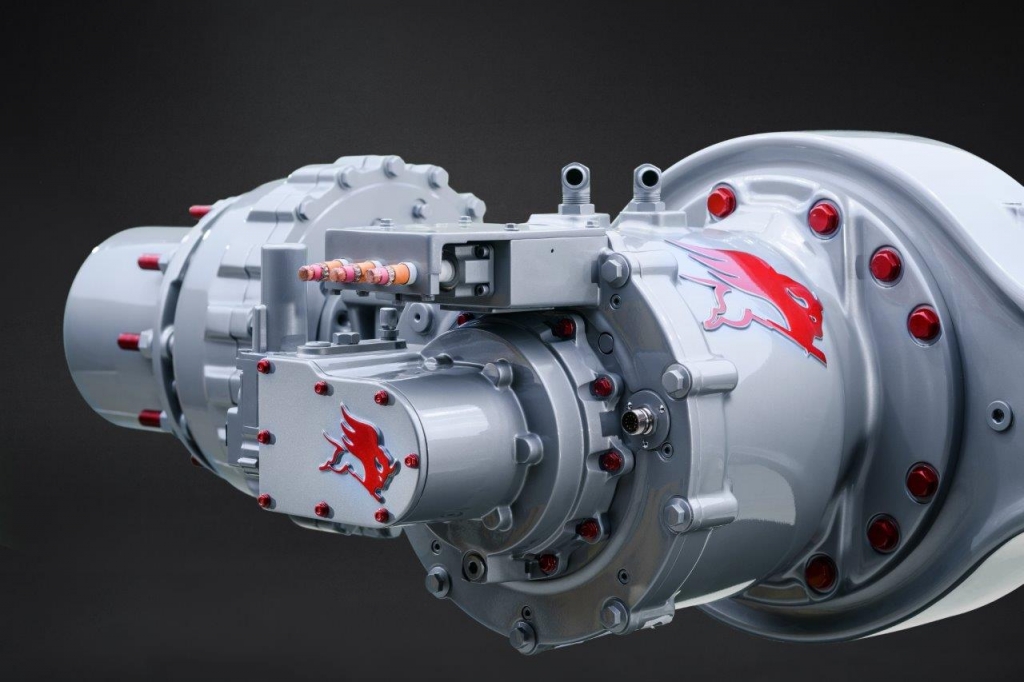 Joe Plomin, senior vice president and president, Aftermarket, Industrial and Trailer for Meritor, said: «Showcasing the electrified axle is an example of the alignment between the off-highway planetary product line and the global Meritor Blue Horizon brand of advanced technology solutions and further demonstrates the 'plug-and-play' commonality of parts throughout Meritor's off-highway portfolio. Off-highway customers benefit from the economies of scale and serviceability offered by our interchangeable approach to planetary wheel-ends and brake modules for traditional and emerging product solutions such as electrification».
Brake solutions for off-highway applications
Meritor also announced the launch of several new braking solutions for multiple off-highway applications, including a full line of wet disc brakes, a high capacity hydraulic disc brake and a 500 mm drum brake.
Joe Muscedere, vice president, Off-Highway, Specialty and Defense for Meritor, said: «These new brakes, when combined with our global carriers and wheel-ends, will help us quickly meet customer requirements around the world. Global product designs combined with our regional manufacturing facilities around the world allow us to deliver world-class products with fast lead times».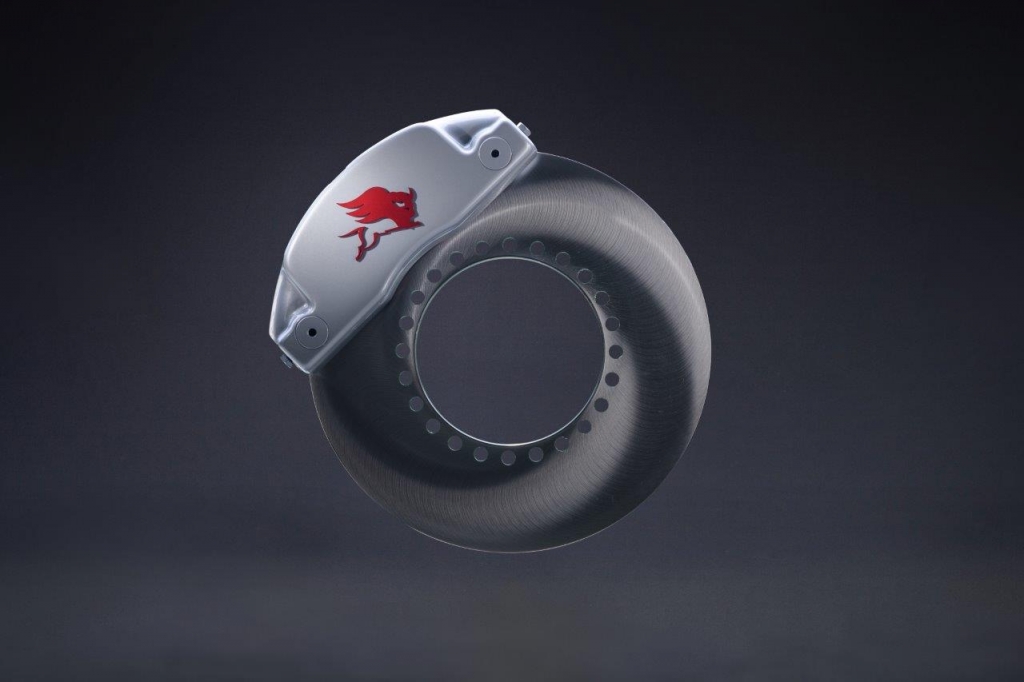 Meritor's line of wet disc brakes are available in multiple configurations and range from 228 mm to 460 mm in diameter. The sealed designs are suited for a range of vehicles operating in adverse conditions. There is also Meritor's new high-capacity hydraulic disc brake. This option can be used in single- or dual-caliper configurations, suitable for multiple applications and machine capacities. Both configurations offer ample brake torque with the four 85-mm pistons acting against a 500-mm rotor.
The new lineup also includes a 500-mm drum brake, which incorporates Meritor's S-cam design and lining materials to deliver high performance in a compact package. This brake is built for off-highway trucks with large wheel and tire combinations or for vehicles requiring higher brake torque than a 16.5-inch cast shoe brake.
And there is more: MX-610 and MT40-610 axles Showcased on new Astra HHD9
Meritor also showcased its new MX-610 front-drive steer axle, MFS13 front, non-drive steer axle and MT40-610 tandem rear axle for multiple severe-duty applications are equipped on the Astra HHD9 launching at Bauma.
The MT40-610 tandem axle offers multiple axle ratings for various applications and a gross axle weight rating (GAWR) of up to 40 tons and gross combination weight (GCW) of up to 120 tons. The tandem's wide ratio coverage from 3.46 to 8.65 with standard drum or optional disc brakes offers safety and performance. The faster ratios are available to improve fuel efficiency in special applications driven frequently on roads.
With five differential locks and hardware for optional central tire inflation systems (CTIS), the MT40-610 axle is equipped for the most demanding applications requiring high ground clearance. Built with a cast-iron beam, the MFS13 front, non-drive steer axle offers GAWR greater than 13 tons and a steering angle up to 40 degrees and caster angle of 1.5 degrees. Air disc brakes are standard with optional drum brakes. The MFS13 axle can be equipped with a CTIS.